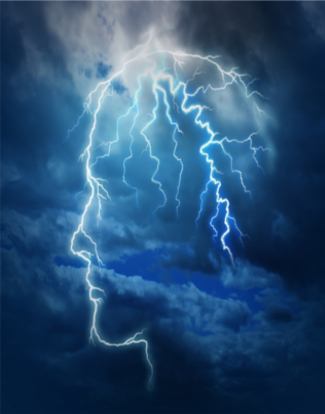 The use of LSD is a form of substance abuse, and there are many facts and statistics about this drug that may be surprising or even unexpected. Some interesting facts and statistics about this drug include:
The most common users of LSD are white males between the ages of 18 and 22 years old.
This type of substance abuse can have long lasting effects. A single dose can last 12 hours or more, and there have been reports of the effects lasting for days if too much of the drug is ingested.
LSD was derived from ergot, a fungus that infects rye and other grains. When consumed ergot can lead to serious illness, permanent injury, and even death from ergot poisoning.
LSD is classified as a Schedule 1 drug according to the Controlled Substances Act of 1970. This means that the drug has a high abuse potential, it has no legitimate medical use, and there is a lack of safety with the drug even when used under medical supervision.
It is illegal to manufacture, sell, or even use LSD.
This drug has no odor or color, although it may have a taste that is slightly bitter.
Lysergic acid diethylamide can be absorbed directly through the skin.
Individuals who buy LSD and engage in this form of substance abuse have no idea what they are actually buying and ingesting. Since there are no legal avenues to purchase the drug and there are no manufacturing standards followed during the production of the drug there is no way to verify the chemical composition or even the strength of the drug.
Video testimonial 90 days
The Valiant recovery experience
Our Winning combination of other Addiction Recovery therapies:
---
The Program: We offer an intensive, residential program (30-120 days). The core components of this program are group therapy, individual therapy, psycho-educational workshops, and fitness.
Group Therapy: Keeping with our low residential capacity of 6 clients per residence, we are able to keep our groups small and personal, with a maximum of 10 clients when women and men come together. In group therapy, clients will be examining their lives through various exercises, projects, and general group work.
Our Technique: We believe strongly in dealing with many of the underlying issues that are fueling mood disorders, so groups will pinpoint topics such as anxiety, depression, anger management, codependency, and boundaries.
Our Small Groups and Pyscho-educational workshops include topics such as:
Post Acute Withdrawal Syndrome
Neurobiology of Addiction
Changing Beliefs
Managing Stress
Self Esteem
Feelings and Positive Thinking
Non-Violent Communication
Anger Management
Healthy Relationships
Grief and Loss
Anxiety and Depression
Codependency
Boundaries

Benefits of Our Programs:
A Renewed Sense of Self Determination
A Renewed Sense of Community
Effective and Meaningful Intensive Group and Individual Therapy
A Fresh, Holistic View of Addiction
Professional Staff that Believe in You
Up-to-Date Addiction Research
Engaging Workshop Topics
Long Term Support
Life Skills Development
Caring and Knowledgeable Staff
Doctor Support
A Place to Get Well and Realize Recovery

Christian Recovery Video from Valiant Recovery on Vimeo.
Call us Now for Detailed Program Pricing 1.877.958.8247
Contact Us 1.877.958.8247 Please fill out the Form Below and we will respond a quickly as possible. [si-contact-form form='1′]